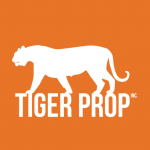 Tiger Prop
Tiger Prop is a real estate brokerage model that is proven to net you more money when selling a home or lower your closing costs when buying a home.
We do this by refusing to conspire to charge our sellers a 6% brokerage fee and giving our buyers money, by way of a rebate, instead of keeping the entire brokerage fee and giving you a fruit basket. When compared to a 6% broker we would save a seller between $5000 to $20,000 in commission.
All Tiger Prop listings include Tier 1 marketing such as professional photography, staging consultations, professional signage, MLS entry, and we offer professional video, drone, and contractor resources including discounted vendors for cleaning, painting, flooring, carpeting... We even have a free moving truck that you can use if you buy or sell with us!
At Tiger Prop we believe in the Golden Rule and our goal is to net you more money than any other brokerage and we are pretty good at it. Did you know that Tiger Prop Realtors have given or saved our clients over $1.5 million in brokerage fees, yet unlike traditional Realtors, we have never listed a home on MLS without professionally photographing it or charging a 6% brokerage fee? By standardizing marketing services, and increasing operational efficiency, we sell homes for top dollar netting our clients significantly more money than our competitors. We have checks and balances to make sure all marketing services are performed. Many brokers forget to hire a professional photographer or even upload pictures sideways or incorrect formats. Our systems make sure this never happens to you.
Oh yeah, we also give home buyers money instead of fruit baskets. On a $500,000 sale where the seller pays a 3% brokerage fee to the buyer's agent, we will give you $3000 at the close of escrow. That can pay for your appraisal, a home inspection and give you a couple of thousand dollars left over to take a nice vacation. Tiger Prop's consumer-centric business model has made waves in the Boise market and garnered media attention through Forbes, Business Insider, and Huffington Post. Tiger Prop is now a proud member of Homes of Idaho.